Computer Technician Sydney
Types of PC Repair Services Offered By Computer Technician in Sydney
We are highly dependent on technology, especially our jobs, and businesses are entirely reliant on the computer in multiple ways. Even a trivial computer snag disrupts our life and hampers business operations. With the unprecedented development of technology- problems such as network issues, software and hardware failures, laptop screen damages and virus attacks on the computer turns our life topsy-turvy and that too totally upside-down. This is where we need the assistance of a Computer Technician in Sydney who can resolve the issue efficiently and promptly.If fragile gadgets are not handled with proper caution, then there are high chances that you can encounter an unfixable problem that will frustrate you to the core.Always remember that even a trivial problem can cause a major loss of money and time.Therefore, you should be open for options whenever any glitch takes over your work schedule so that you can immediately hire Computer Tech Support in Sydney.
One day everyone would face a problem with their electronic gadgets, no matter how well-maintained they will keep it. Agree or not? It is impossible to imagine our lives without computers and laptops because that is how much importance they hold in our lives. Just like our health, a computer must be kept in good condition. There are hundreds of Computer Technician in Sydney that offers phenomenal computer repair services, and it is crucial to know how they are able to assist you with computer-related technical glitches. Computer maintenance, virus removal, data recovery, computer repair services are the most searched on the Internet. Now stop wasting your time in exploring your options for the best computer technician online support on the Internet. As your search ends here, you have landed at the correct place and at the right time. At Ask the Technician,we are here to make your experience with digital gadgets smooth and worthwhile. In this blog, we will walk you through a broad spectrum of computer repair services. Have a Look!
Data Recovery: Data is the biggest asset and investment of a person and losing data is like someone taking the credit of your work. This is how much painful it is, and for a layman, it might seem the situation as irrecoverable. But feed-in mind nothing is impossible in the world. Professionals like Computer Technician in Sydney can recover the data by putting all their expertise and tricks forward. Never take a significant risk of trying to recover data yourself as it can lead to a perpetual and long-lasting problem. At Ask The Technician, we comprehend the imperatives of your personal data and to ensure that the corrupted data is recovered, we go beyond our reach to fix the issue.
Virus Removal: A malicious Virus program can wreak havoc in your system as we are saying this with experience. As soon as you spot the tele-tale signs, call computer technician in Sydney for the professional assistance. Don't make things worse by trying your hands on removing the virus manually and that too with your half-knowledge. Don't forget you are dealing with nefarious hackers who can go to any extent to fulfill their intents. Professionals are adept at removing the virus without risking the valuable data, and also they have hi-diagnostic tools to carry out the removal process.
Server and Network Security Setup: The worst of all is dealing with installing and configuring Server and Network Security setup as while undertaking the process, it can get overwhelming, and it is a time-consuming process as well. Setting up a server is not everyone's cup of tea, especially of a non-technical person. Instead of facing hassle, hire the top-notch services of a computer technician in Sydney. An expert come with easy-to-render process and at the same time comes with strategies to set up the network server securely.
Computer Repair Services: Under this umbrella, every service comes whether it is related to the underlying hardware and software glitch, right from the Slow PC to freezing of screen, hardware failures to software installation errors. Over a period of time, a computer goes through various roller coaster rides, after all at the end of the day, it is a piece of delicate machinery. You need the immediate support of computer technician in Sydney, in order to get rid of infuriating problems which hold power to give a major headache.
Laptop Screen Repair Services: Laptops are prone to accidents, no one knows when, where and how you would end up damaging your laptop screen. Physical damage that is incurred to laptop screen is resolvable, either you can replace the laptop screen, or you repair it. Even in this scenario, those first things that ought to strike your mind should beto get instantaneously in touch with computer technician in Sydney.
Computer Maintenance: A computer machine requires constant pampering in the form of maintenance which helps in escalating the lifespan of the equipment. You have to keep the Gadget on Cloud Nine by constantly rebooting, updating and installing the windows or taking it for a general inspection. We know everyone has a busy life, we millennials are always stuck in a continuous loop and don't get enough time to take care of our PC and Laptop. So, what if you are not able to make it to the service center, but you can get it one at your doorstep. Ask the technician Computer Tech Support in Sydney is what you need to give your computer a much-required maintenance session. If you spend most of your time in office and is not present at home even then there is no problem as we also offer computer technician online support. You can call us any time of the day and night that too at odd hours and we will take your computer on remote to resolve your each and every problem.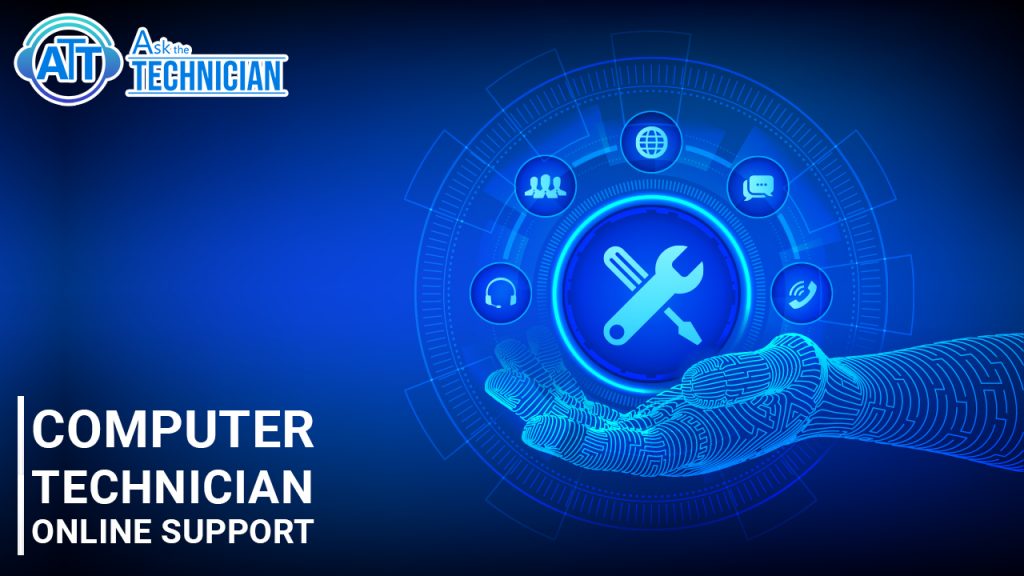 Consider Us As Your Caring Tech Friend Top-Notch Computer Tech Support in Sydney
We are forever ready to render on-demand assistance for any device and operating system. We work-round-the-clock to resolve any underlying issues that arise while working with the computer system. With the presence of us, there is no need to be apprehensive about any threat, data loss or fear from any damage of computer machinery. You can undoubtedly rely on us for reliable and trustworthy computer tech support in Sydney. We are backed by a team of dynamic and certified technicians who are always ready to answer your call with a smile.