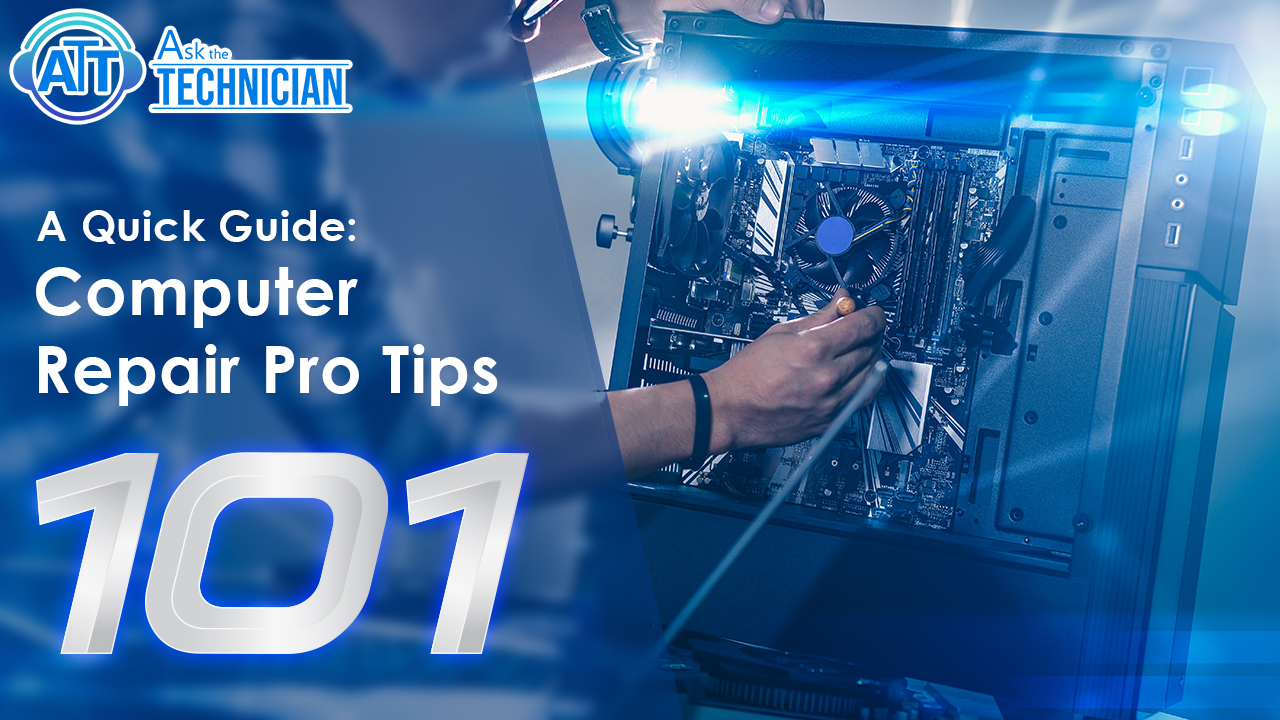 Computer Technician Sydney
A Quick Guide: Computer Repair Pro Tips 101
Just like Healthy-eating and fitness is essential for human beings and go hand-in-hand, in the same manner, ensure your computer system is clean and in good health. However, there is an old belief that your technology should be in the hands of someone like professional computer tech support providers in Sydney, whom you can trust blindly. If your computer is giving you a hard time and before you fork out for proficient computer technician in Sydney, apply the below-mentioned highly-effective tips. After all, these computer repair easy-peasy tips are provided by certified experts themselves. So, here we are with easy to render tips which you can apply yourself, all depends upon how seriously you undertake them and definitely it also depends on your sheer luck. One disclaimer that we would like to give you is our below-mentioned quick-fix solutions don't further put your computer in jeopardy if you follow the steps meticulously. Instead of replacing a faulty or crooked Laptop and PC altogether, go for quick-fix solutions. Discover one-stop solutions that fit and works best for you and your system. Without further ado, let's get started and dive directly into effective tips.
Start Noticing from the Start-Up : In the beginning, if your computer starts up normally then after a few seconds if it starts acting up, then there is definitely some problem which is giving a kick start to your computer to behave weirdly like this. For Instance, screen freezing or if it is performing sluggishly, then there are multiple tips and tricks you can try out.
Restart or Reboot your computer: We know you might be thinking this is a cliché tip, but trust us this works the best. It is well-known for solving many issues already; it is pretty easy and quick to apply. For Example, if your computer screen out of nowhere freezes on you then you can probably force a shut down by holding down the power button until the computer sleeps, then after a few seconds start the system again. If it doesn't turn off, then you can force a shutdown. You can also take out the battery of the laptop if it is somehow not shutting down. Anyhow, if this trick doesn't work out, then your last resort is a computer technician in Sydney.
Run Multiple Security Checks: If things are not working smoothly with your computer, then run some security checkups. Mainly, run anti-malware and antivirus scans to check out whether virus or malware are responsible for the degraded performance of your system or not since they probably can be accountable for making your computer slow. A security scan will help you find the culprit and will block the malicious programs at an early stage.
Back-up Your Important Files and Data: Back up your files and undertake this precautionary measure since small symptoms like a computer running at a snail's pace can also be symptomatic of a more significant issue. If you have vital documents stored in your system, then do back up your data before it completely goes in the trash. Before problem escalates to worst, back up all your files in order to avoid the bad omen. Keep the data far-flung from the system and back up all your files to an external hard drive or to online cloud storage.
Remove Installed Programs Which are Creating Issues: If your computer is indicating that it is sick and going through some problem then for resolving the issue, remove recently installed programs. No matter whether you have installed it from a disc or downloaded it from the Internet. You just have to uninstall the last piece of software that is creating unnecessary problems. To remove it safely and securely follow the steps: First and foremost, go to the Windows Control Panel, which can be accessed from your Start menu. After that, select add or remove programs, and once you uninstall the program, check for progress. Thoroughly check if everything is working fine or not, if that application wasn't the culprit then reinstall it once again. Also, if you just can't find the reason behind the oddly performing computer, then, in this case, take the help of professional computer tech support in Sydney.
Check for Duplicate Programs: Technical issues can also arise if you have two versions of the same program running. Check out for the multiple versions of the same program. And you can do this with the help of the Windows Control Panel, which basically enlists all the programs which you have downloaded to your computer. If you spot duplicates, then understand from where the main problem was stemming. Right away and beyond a shadow of a doubt, delete the program. If there is no duplicate program then take the help of the 3rd party computer technician in Sydney, they will diagnose the issue within the blink of an eye.
Exercise a system restore: System restore is one method which is powerful and effective and will fix many PC problems by bringing back your computer to a better state. For restoring, firstly go to Start and then All Programs. After that, open accessories, system tools and system restore option. Or you can also enter system restore in the Windows search box and then press Enter. Once you get into the main window, then if you have an available restore point, date will be highlighted in bold. You just click on that date and then follow the step-by-step wizard that will take you through the whole process and eventually will restart the computer for you. If the system gets restored successfully, then you will get the confirmation from the windows. Well, if you feel it is not your cup of tea, and you are short on expertise and time then without giving a thought, go for professional technician online support.
Install Latest Windows Updates: This is the best tip to make sure your system is up-to-the-mark and up-to-the-date. Also, the latest updates will help you improve the performance of your computer. If you are ignoring the updates from a very long time, then it's high time to update all the pending ones.
For One-to-one Tech Support, Get in Touch with Ask the Technician 
If you badly fail at fixing your own computer then, put your faith in professional computer technician in Sydney. And if none of the computer repair solutions works for you then in this regard, you can cherry-pick Ask the Technician computer tech support services in Sydney. Our employed experts are equipped with the know-how and analytical skills that cater to meet all the customer's repair needs. Our verified experts can diagnose the issue within no time, no matter how intricate the problem is to locate. We comprehensibly work on polishing our mavens' technical skills and strives to come with refined tuned customized solutions that indeed fits every pocket.